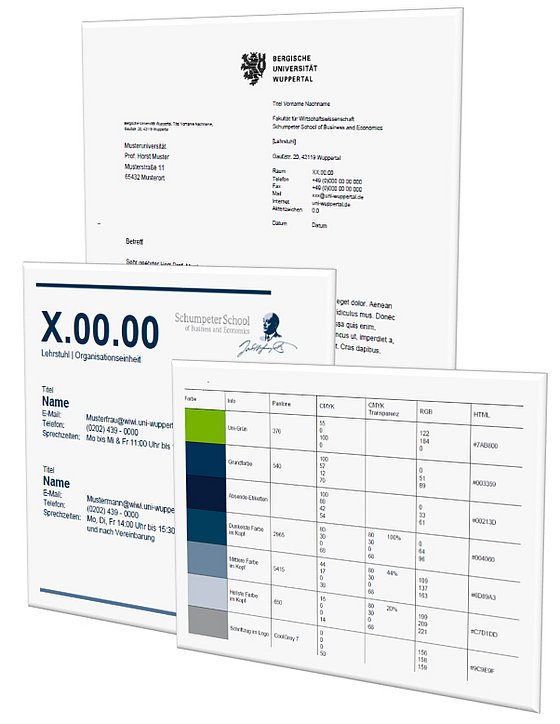 The following documents are available for use in the university setting. Please note that the files are only accessible on the university network, so use VPN access if necessary.
Furthermore, please bear in mind the copyright when using the logo. Therefore, please clarify beforehand how and whether the logo can be used (contact: qsl[at]wiwi.uni-wuppertal.de).
Please also note the instructions and guidelines provided by the UNISERVICE Grafikdesign.
PowerPoint-Template "New"
PowerPoint-Template "Classic"
Letter Template
Template "Notice"
Logos of the Schumpeter School
Colour scale
Door labels