Congratulations!
We are proud that you have completed your studies at the Schumpeter School of Business and Economics and would like to congratulate you on this achievement. With the following information we would like to give you some more advice on the completion of your studies.
Schumpeter School Alumni Organisation
The Schumpeter School Alumni Organisation was founded in 2003. Its goal is to create a network between alumni, companies and students. So stay in touch and become a member of the Schumpeter School Alumni Organisation.
Graduation ceremony and University Ball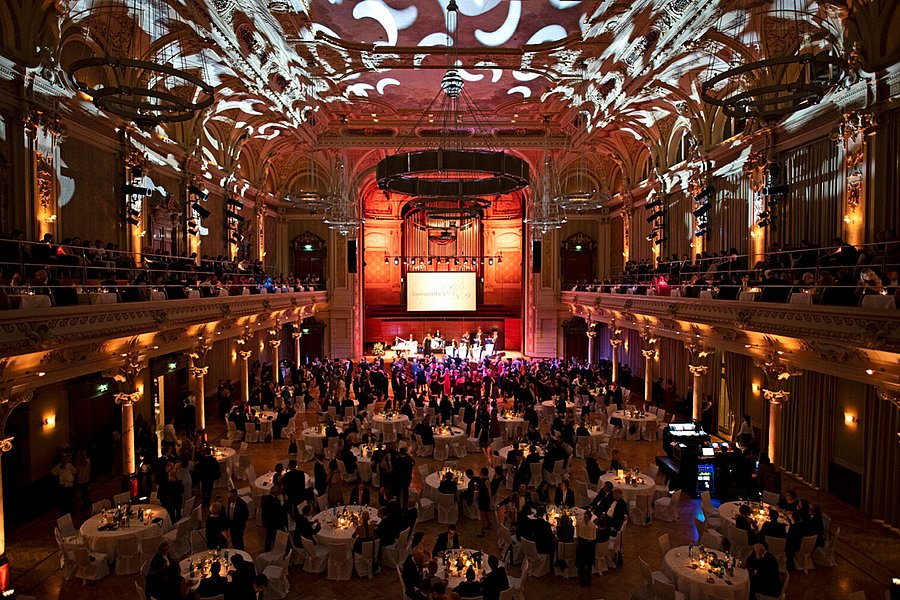 The festive ceremony in the magnificent halls of the Historische Stadthalle Wuppertal is the grand finale of the degree programme. Every year, all graduates are officially discharged by the representatives of the Schumpeter School of Business and Economics and receive their academic certificate. You will have the opportunity to toast with family and friends and let your studies come to an end in an incomparable ambience.
Afterwards, the University Ball begins in the evening, where you can have a good time in a sociable environment, refresh contacts, meet former fellow students, professors and academic staff or simply enjoy a nice evening until the early hours of the morning. The University Ball has become one of the social highlights of the region, where you can celebrate the successful completion of your studies with friends and family together with numerous guests from politics, business, culture and the media.
We ask you to update your address data with the form available there when you hand in your thesis at the examination office. This means that you can still be contacted by the School after you graduate and can be invited to the ceremony accordingly. In addition, the updated data is also useful, for example, for forwarding documents. The data collected will of course not be passed on by the Examinations Office and will be treated confidentially. If you are registering for a thesis at a chair, please complete the above-mentioned form in addition to the familiar registration form and send it to the Examinations Office.