Best Paper Nominierung für den Lehrstuhl für Marketing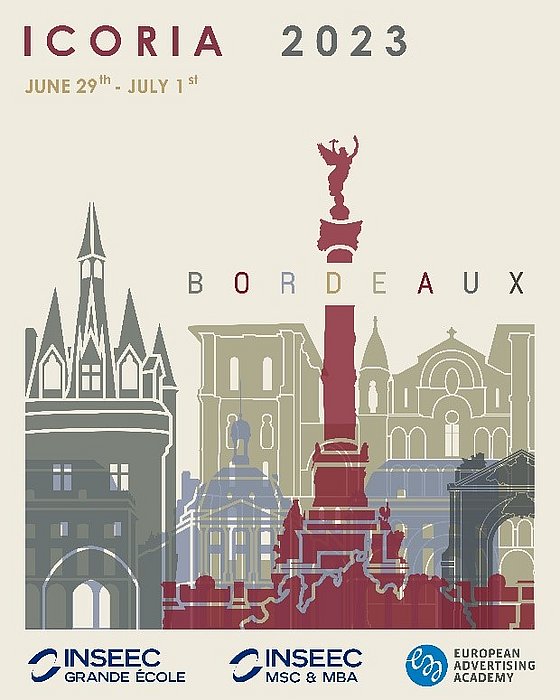 Der Beitrag "(Not) the Right Time for Social Media Ads?! Exploring the Impact of Social Media Detox on Ad Reception via Mobile Eye-Tracking" von Julian Felix Kopka, Lennart Borgmann und Tobias Langner ist auf der International Conference on Research in Advertising (ICORIA) 2023 in Bordeaux für den Best Student Paper Award nominiert worden. Der Beitrag zählt damit zu den acht besten Arbeiten der Konferenz von insgesamt 164 Forschungsbeiträgen.
Die Konferenz der EAA ist neben der AAA die bedeutendste Konferenz für Werbeforschung weltweit. Für die diesjährige ICORIA in Bordeaux wird eine Rekordteilnehmerzahl von über 180 Teilnehmenden aus der ganzen Welt erwartet.