O-Phase zum Studienstart im Sommersemester 2022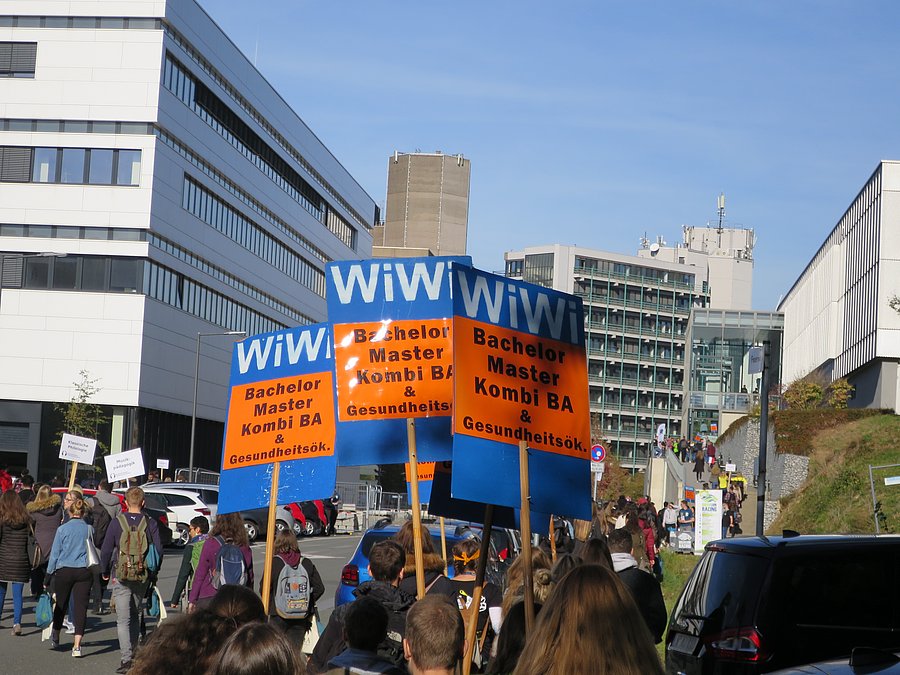 Am Montag, den 04. April 2022 beginnt um 09:30 Uhr (s.t.) in Hörsaal 32 (Gebäude I, Ebene 11, Raum 23) die zweitätige Orientierungsphase, kurz O-Phase, für alle Studnet*innen im ersten Fachsemester der verschiedenen wirtschaftswissenschaftlichen Masterstudiengänge.
Nach einer Begrüßung durch den Dekan der Fakultät, Herrn Prof. Dr. Nils Crasselt, geben Ihnen in erfahrene Student*innen wichtige Tipps und Hinweise rund um das Studium an der Fakultät für Wirtschaftswissenschaft, der Schumpeter School of Business and Economics, und verhelfen Ihnen somit zu einem reibungslosen Einstieg in das Masterstudium. Neben den "formalen" Informationen bietet die O-Phase auch die Möglichkeit, andere Student*innen kennen zu lernen und erste Kontakte zu knüpfen.
Weitere Informationen finden Sie auf der Seite des Fachschaftsrates
Für Fragen steht Ihnen der Fachschaftsrat und die Studienfachberatung zur Verfügung.
Einen Campusplan finden Sie hier.
Wir wünschen Ihnen einen guten Start in Ihr Studium und freuen uns, dass Sie sich für die Schumpeter School of Business and Economics entschieden haben.