O-Phase zum Studienstart im Wintersemester 2023/2024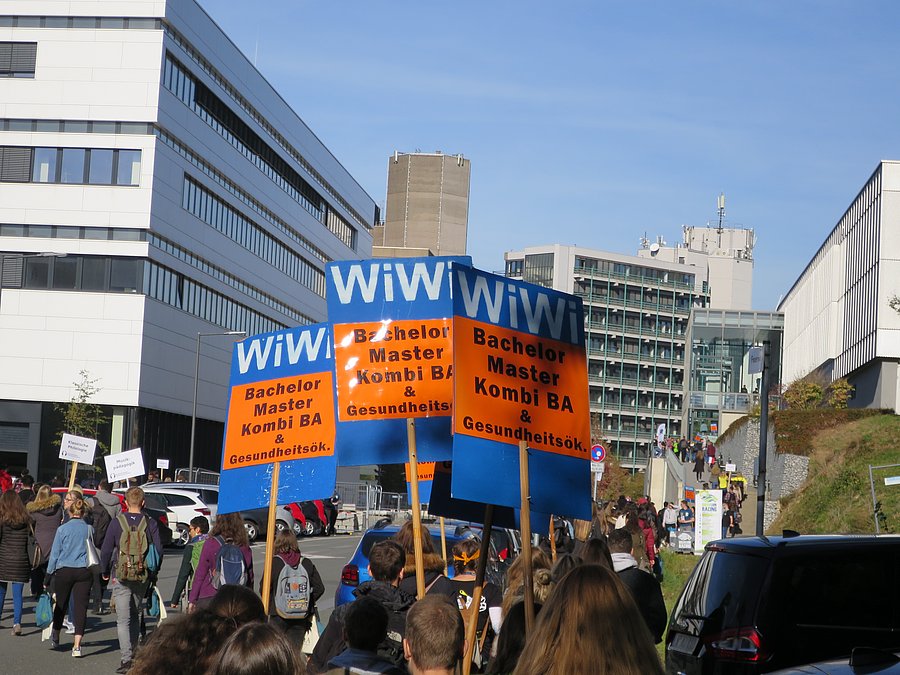 Am Montag, den 09. Oktober 2022 beginnt um 09:00 Uhr in der Uni-Halle (Albert-Einstein-Str. 20, 42119 Wuppertal) die diesjährige WelcomeWeek und die Orientierungsphase, kurz O-Phase, für alle Studnet*innen im ersten Fachsemester der verschiedenen wirtschaftswissenschaftlichen Bachelor- und Masterstudiengänge.
B.Sc. Gesundheitsökonomie und Gesundheitsmanagement
B.Sc. Wirtschaftswissenschaft
Teilstudiengang Wirtschaftswissenschaft im KombiBA
M.Ed. Wirtschaftswissenschaft (inkl. spezielle berufliche Fachrichtungen)
M.Sc. Applied Economics
M.Sc. Entrepreneurship und Innovation
M.Sc. Finanzen, Wirtschaftsprüfung, Controlling und Steuern
M.Sc. Gesundheitsökonomie und Gesundheitsmanagement
M.Sc. Management und Marketing
M.Sc. Operations Management
M.Sc. Sustainability Management
Nach der Auftaktveranstlatung in der Unihalle und einer anschließenden Begrüßung durch den Dekan der Fakultät, Herrn Prof. Dr. Nils Crasselt, geben Ihnen erfahrene Student*innen wichtige Tipps und Hinweise rund um das Studium an der Fakultät für Wirtschaftswissenschaft, der Schumpeter School of Business and Economics, und verhelfen Ihnen somit zu einem reibungslosen Einstieg in Ihr Studium. Neben den "formalen" Informationen bietet die O-Phase auch die Möglichkeit, andere Student*innen kennen zu lernen und erste Kontakte zu knüpfen.
Das vollständige Programm der universitätsweiten WelcomeWeek finden Sie auf den Seiten der ZSB.
Weitere Informationen zur O-Phase finden Sie auf der Seite des Fachschaftsrates.
Für Studierende im Master of Education wird eine zusätzliche Informationsveranstaltung angeboten: Link zur Ankündigung.
Für Fragen steht Ihnen der Fachschaftsrat und die Studienfachberatung zur Verfügung. Einen Campusplan finden Sie hier.
Wir wünschen Ihnen einen guten Start in Ihr Studium und freuen uns, Sie an der Schumpeter School of Business and Economics begrüßen zu dürfen.