Applied Economics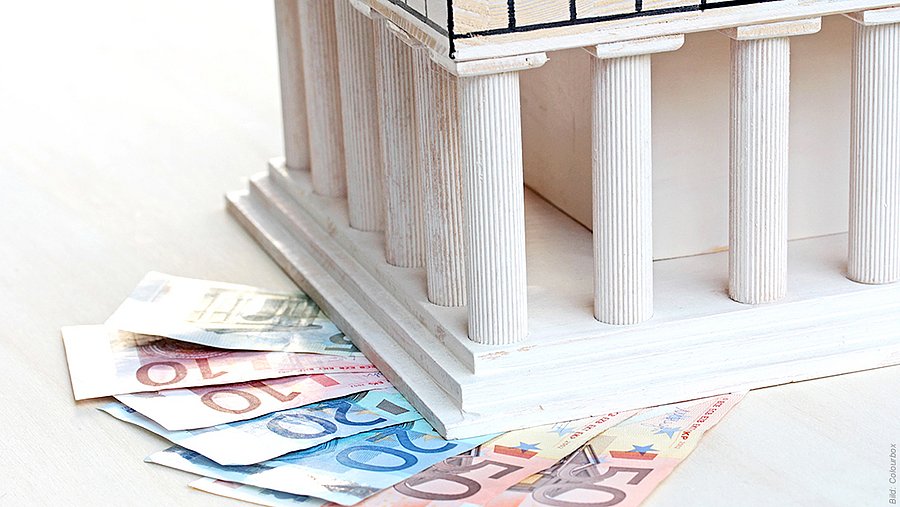 In today's world, graduates are faced with special challenges in terms of combining theoretical knowledge and empirical analysis. In international companies (incl. consulting firms, banks and insurance companies) as well as in a multitude of international institutions, the analysis and interpretation of data is a determining basis for efficient decision-making. The "Applied Economics" program teaches these skills.
Our 2-year Master Program Applied Economics, taught in English, prepares you for the challenges of a career in international organizations and multinational companies in the international economic arena. During the course of the program you will develop key competencies that are crucial for a modern economist, such as the independent evaluation and analysis of data and the derivation of policy suggestions based on a solid theoretical foundation. The Applied Economics program offers the unique combination of theoretical, institutional and empirical analysis with a focus on the issues and topics of the real world and the global economy.
Details on the programme
You will learn to apply empirical methods to find answers to economic questions. You will be familiar with the basic econometric, quantitative and experimental methods used, among other things, to identify causal economic relationships. You will acquire the ability to assess the significance of empirical studies with regard to the questions asked and to question critically the significance of empirical results. You will be able to apply independently the appropriate empirical methods depending on the question and to draw conclusions from the results. You will come to understand the role and significance of theory as the basis of empirical research.
Furthermore, the high degree of internationalization of the program enables you to identify the international perspective of economic action and to develop and communicate well-founded recommendations for relevant target groups.
You benefit from small course sizes in which you learn together with students from all over the world. We attach great importance to problem-based learning using modern teaching methods. You solve a specific international economic policy problem or work on theoretical and empirical questions.

Critical reflection, personal responsibility and an active discourse between teachers and students are essential components of the program.

Through our team of dedicated professors, you will gain access to an extensive network of leading national and international organizations and institutions. The portfolios of our professors represent a diverse spectrum of economic topics. Their research has been published in established journals, including Research Policy, American Economic Journal, Journal of Labor Economics, Journal of Banking and Finance, Journal of Health Economics, and many others.

You can further improve your international profile through an optional semester abroad or a summer school at one of our partner universities with top programs in economics. The standardized procedure for the recognition of academic achievements abroad at the Schumpeter School and various scholarship opportunities support your international efforts.
You can find further information on the website of the Centre for Foreign Contacts.
Our program is the perfect starting point for human capital formation, networking and international activities - aspects that are crucial for your future in business, consulting or politics.
The program is divided into three areas and the final thesis. All modules of the compulsory area are to be studied,one of the specialisations must be chosen and three modules are to be studied from the elective area. In addition, three seminars are to be studied.
Compulsory Area
MWiWi 2.17 Game Theory and Experimental Economics
MWiWi 4.9 Regression and Time Series Analysis
Option 1: Specialisation "International Economic Policy"
MWiWi 2.5 International Macroeconomics and Globalization
MWiWi 1.19 International Corporate Governance
Option 2: Specialisation "Empirical Analysis"
MWiWi 2.8 Dynamic Quantitative Economics
MWiWi 4.8 Microeconometrics
Elective Area
MWiWi 1.1 Risikocontrolling
MWiWi 1.9 Kapitalmarkttheorie und Portfoliomanagement
MWiWi 1.10 Dienstleistungsmanagement
MWiWi 1.19 International Corporate Governance
MWiWi 1.27 Incentives and Accounting
MWiWi 2.2 Economic Integration and the World Economy
MWiWi 2.3 Employment Theories and Policies
MWiWi 2.5 International Macroeconomics and Globalization
MWiWi 2.6 Economics of Innovation
MWiWi 2.8 Dynamic Quantitative Economics
MWiWi 2.12 International Environmental Economics and International Policy Issues
MWiWi 2.16 Economics of Market Imperfections
MWiWi 2.18 Public Economics
MWiWi 2.19 Versicherungsökonomik
MWiWi 4.6 Mathematik
MWiWi 4.8 Microeconometrics
MWiWi 5.7 Master-Praktikum
MWiWi 5.11 Theorien und Methoden der Gesundheitsökonomik
Modules that have already been selected in the specialisation cannot be selected in the elective area.
Seminars
In three seminars, which fit thematically to a compulsory or elective module, current topics of economics are discussed and presented in the form of a scientific paper.
Masterthesis
Our Master Program prepares you for careers in the following areas:
EU, OECD, UN and similar international organizations
Central banks
Economic research institutions
Industry and other associations and federations
Consultancy firms (including management consulting)
Insurance companies
Civil service
A Bachelor's Degree in an economics program which ranks you amongst at least the top 65% of graduates of your cohort. If it is not possible to prove a relative grade, the overall grade (decimal grade) of at least "2.5" must be proven. However, the relative grade always counts first and not the decimal grade!
At least 100 credit points (according to ECTS, other credit point systems will be converted by the examination board during the application process) of the Bachelor program must have been attained in economics (e.g. business administration, economics, methods of economics, business informatics, business mathematics, business education)
Of which at least 15 credit points in the field of business administration and at least another 15 credit points in the field of economics.
Foreign point systems will be converted into ECTS.
In addition to a written thesis, at least 6 credit points must have been acquired through one or more term papers or seminar papers that meet scientific standards.
Proof of English language proficiency at level "C1" of the Common European Framework of Reference for Languages (CEFR) or an equivalent recognized language examination (in particular TOEFL, IELTS, Cambridge Certificate) for non-English-speaking applicants.
Proof of sufficient English language skills is not required if the Bachelor program, which is a prerequisite for admission to the Master program, was taught entirely in the English language.
The MSc program Applied Economics interacts with the following institutions at the Schumpeter School of Business and Economics:
EEIW - European Institute for International Economic Relations
Europäisches Institut für Internationale Wirtschaftsbeziehungen (EIIW)
Click here for information
WIB- Wuppertal Research Institute for the Economics of Education
WIB - Wuppertaler Institut für bildungsökonomische Forschung
Click here for information
Center for Health Economics and Health Services Research
Bergisches Kompetenzzentrum für Gesundheitsökonomik und Versorgungsforschung
Click here for information
All study programmes of the Schumpeter School of Business and Economics are accredited by the German Accreditation Council, a joint institution of the German states for quality assurance in study and teaching at German universities.
Information on the accreditation relevant to this program can be found in the database of the Accreditation Council (The database is available in German only.):
Application and registration
Application for the degree programme is possible for both the summer and winter semester. In general, these application periods apply:
Applicants with a foreign/international Bachelor's degree:
For a programme beginning in the summer semester: mid-November to January 15th
For a programme beginning in the winter semester: mid-May to July 15th
Applicants with a foreign Bachelor's degree apply via uni- assist. Please note the information on the application process for international applicants in the Master's application section.
Applicants with a Bachelor's degree from Germany:
For a programme beginning in the summer semester: mid-January to March 15th
For a programme beginning in the winter semester: mid-June to September 15th
In addition to the application to the examination board, you may also have to submit the enrolment application to the Students Office at the same time.
Application and student counselling