Examination phase in the Summer Semester 2023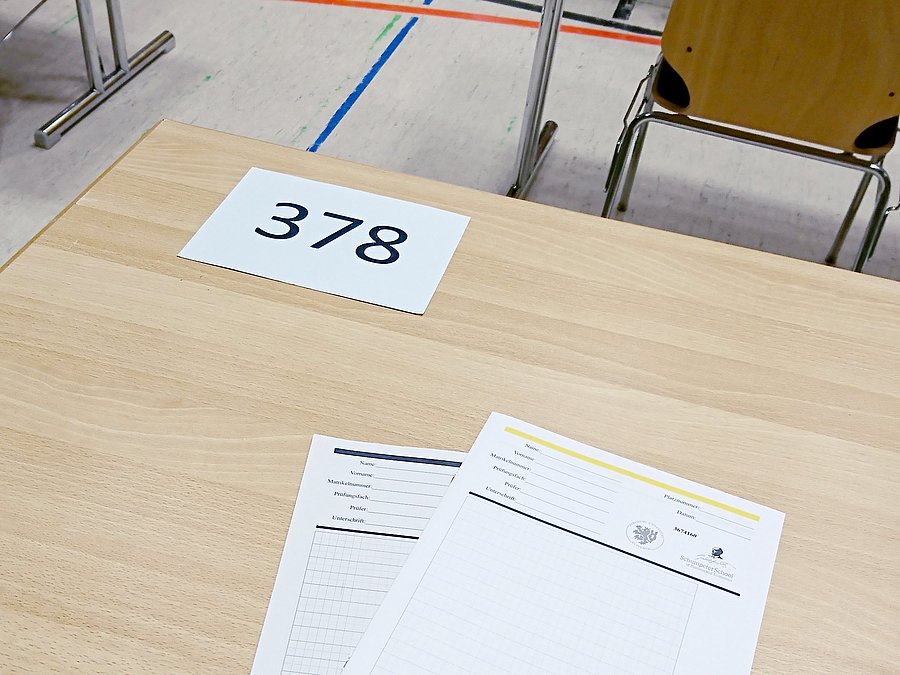 Dear students,

here you will find relevant information about the exam phase. Please also note that this information may need to be adjusted. Please inform yourself about the current regulations approximately one week before your examination and be sure to follow the instructions.
If you have any questions, you can contact klausuren[at]wiwi.uni-wuppertal.de.
Information
You will receive an e-mail approximately five days before each exam with exact information about the examination start time. For the current examination period there are three time slots per examination day in which examinations can potentially start:
09:00am - 10:30am
12:00pm - 01:30pm
03:00pm - 04:30pm
05:30pm - 07:00pm
Please arrive at the exam room 10-20 minutes before the exam starts and immediately take your assigned seat.
You will receive an email with your assigned exam room and seat approximately five days before each exam.
There will be no displaying of the seat assignment in the exam room!
Directions and further information on the individual exam rooms can be found below under the headline "Examination Rooms".
You must bring the following with you to the exam:
An official photo identification (identity card, passport, residence permit, driving licence) and, if applicable, dgti supplementary ID card
Your Student ID Card
Proof that you have either been vaccinated, recovered or tested negative..
Writing and possibly drawing utensils
The aids permitted for the respective exam
You can bring the following to the exam:
Please try to bring as few other items (jackets, backpacks, helmets etc.) into the exam room as possible. It is not allowed to bring mobile phones, smart watches or similar devices into the exam room.
Examination rooms
On these pages you will find the respective seating plans for the lecture halls:
The Uni-Halle is used by the university to hold exams. Please note the "Information NR_02/2023 Benutzung der Uni-Halle" issued by the Examination Board.
Adress: Albert-Einstein-Straße 20, 42119 Wuppertal
Public transport stops: "Unihalle" or "Universität" (approx. 15min walk)
You enter the Uni-Halle through the signposted participants' entrance, not through the visitors' entrance.
The following seminar rooms in building M and N are used for examinations:
M.12.25
M.14.22
M.14.25
M.15.09
M.15.13
M.16.11
N.11.12
N.11.16
Preliminary lists of examiners and exam dates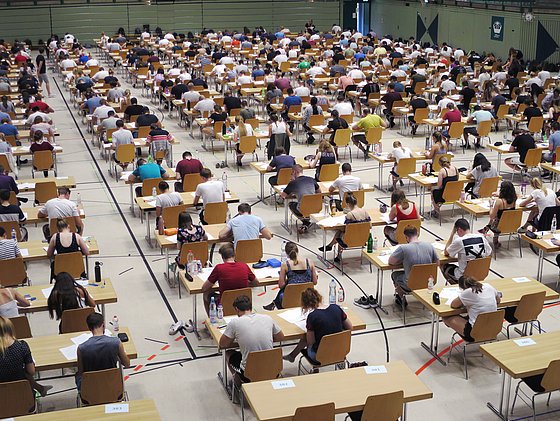 The Examination Board hereby announces the appointed examiners and preliminary examination dates for the Summer Semester 2023 examinations.
General rules:
Examination days are only binding after registration for the examination.
Examination times only become binding with the announcement of the personal room and seat allocation approx. five days before the examination.
The schedule for the semester incl. the deadlines for the application for admission to the Bachelor's or Master's examination ( deadline!) and the registration periods for the examinations ( deadline!) can be found here.